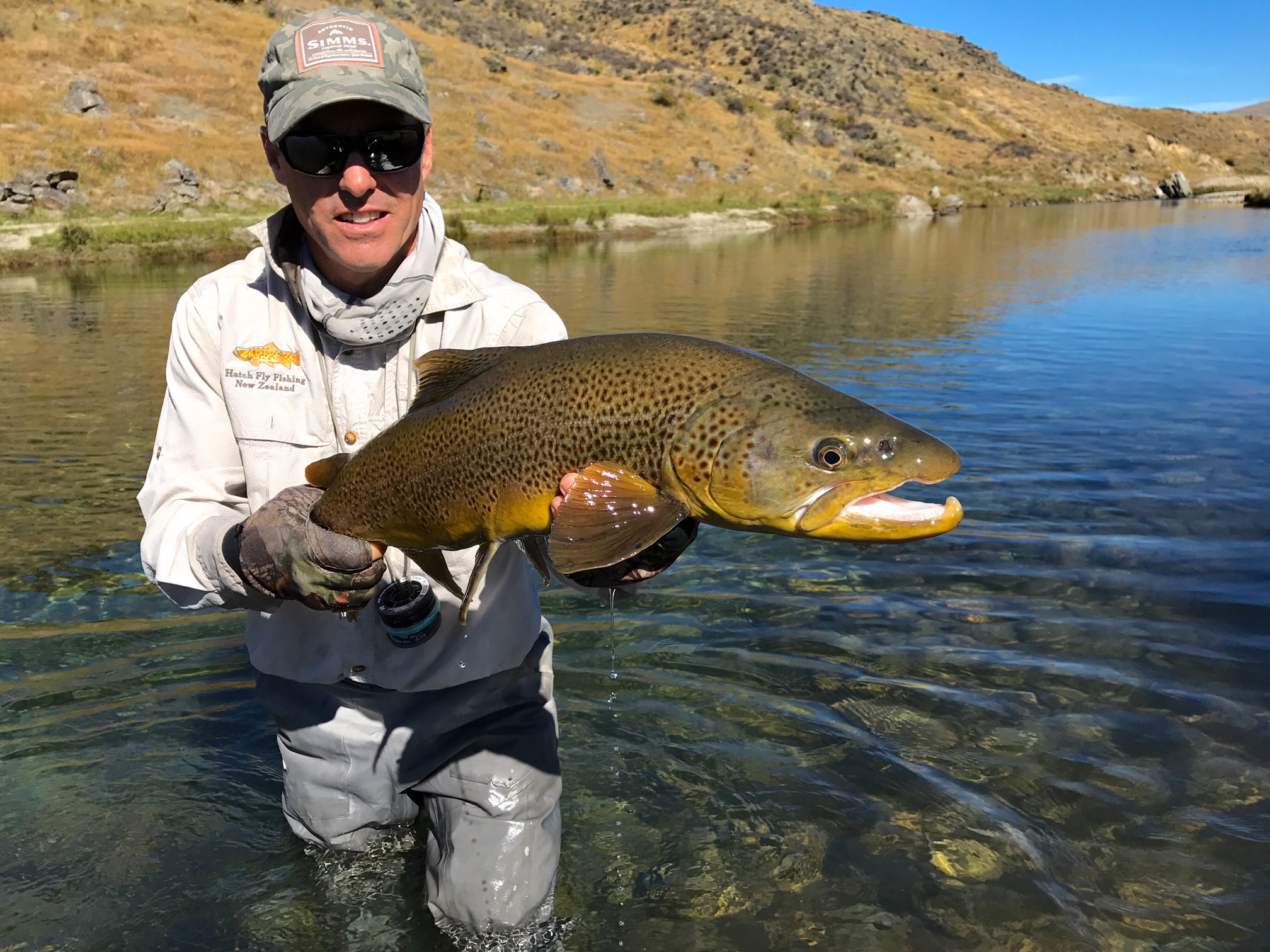 With the end of May, we say goodbye to the 2016/2017 trout season in the Southern Lakes.
If I said it was an easy season with great conditions, my trousers would be on fire.
Looking back, and after talking with regular clients, the general consensus was lower fish numbers than usual. However, this was offset by larger fish than usual, with higher numbers of browns in the 7lb + range landed.
I found the colder than normal weather led to the season being about 4 weeks or so "behind" – terrestrials arrived later but stayed around longer.
The weather started off brilliantly, and October saw some ideal river flows with clear blue days. October is a very underrated month, and with practically no angers around, we have the choice of uncrowded rivers and unwary fish. The next season I am booked out for October for these reasons.
November was pretty good, with high numbers of fish landed amongst deteriorating weather conditions.
During December the weather really decided to pack a sad, with challenging river flows and visibility. However, we managed some great backcountry camp out trips, with lady luck on our side a couple of times favouring some bold decisions!
Jan and Feb continued to be tough months weather and river flow wise, but there were a few silver linings with good flows maintained in rivers prone to drought, and we also found ourselves checking out some different locations, one of which was a real "find". Usually known for small fish, we had some real "purple patch" days with good numbers of superbly conditioned browns in the 4 – 6lb range landed on multiple days.
During March and April the weather finally settled down, and the fishing was more normal, with terrestrials sticking around for March, and some really good mayfly hatches in April.
In May, the fishing is much quieter, and I don't recommend multi day trips as there are not really that many options. This year we had very low river flows and lake levels, which set up some really good river mouth fishing. I took several clients out for successful day trips, landing mostly fat rainbows but the odd brown landed for variety.
Bookings are filling fast for next season, but there is still opportunities in November and after Christmas for multi day trips.
Enjoy the winter months