At last, the Backcountry waters around Wanaka open on November 1, with the other waters further North in the Central South Island opening on November 5. The weather forecast is for lovely calm settled weather right up to 7am on opening day, and then it really turns to crap! Let's hope I'm wrong!
Expect plenty of anglers to be out and about, so make sure you remain polite and positive with any "encounters"!
It is highly likely that you will be catching mainly rainbow trout over the opening weeks of the backcountry rivers. Please keep in mind these fish are still in "spawning" mode, and to release them carefully. They are not good to eat at this time of year – even the nice looking Hen fish have pale flesh that falls apart, so how about releasing them to finish spawning and recover to their natural state.
The brown trout we have been catching are in excellent condition, and should only get better as the season progresses.
There was a good turnout at the Upper Clutha Angling Clubs "learn to fish" classes held over the last few weeks, and with all waters open, it'll gives you plenty of options to apply your newfound fishing skills. To join this excellent local club, contact Rick on 443 6381
Out in the field, I have been testing out the Simms Freestone waders, and been very impressed with their performance. For a so called "budget" wader, the fit and durability is excellent. I highly recommend them. 
Flies to use that have been working are generally gold or black bead head hare and coppers in sizes 12 and 14, with mayflies such as Adams being successful during some of the quite prolific hatches we have been seeing over the last few days with the changeable weather.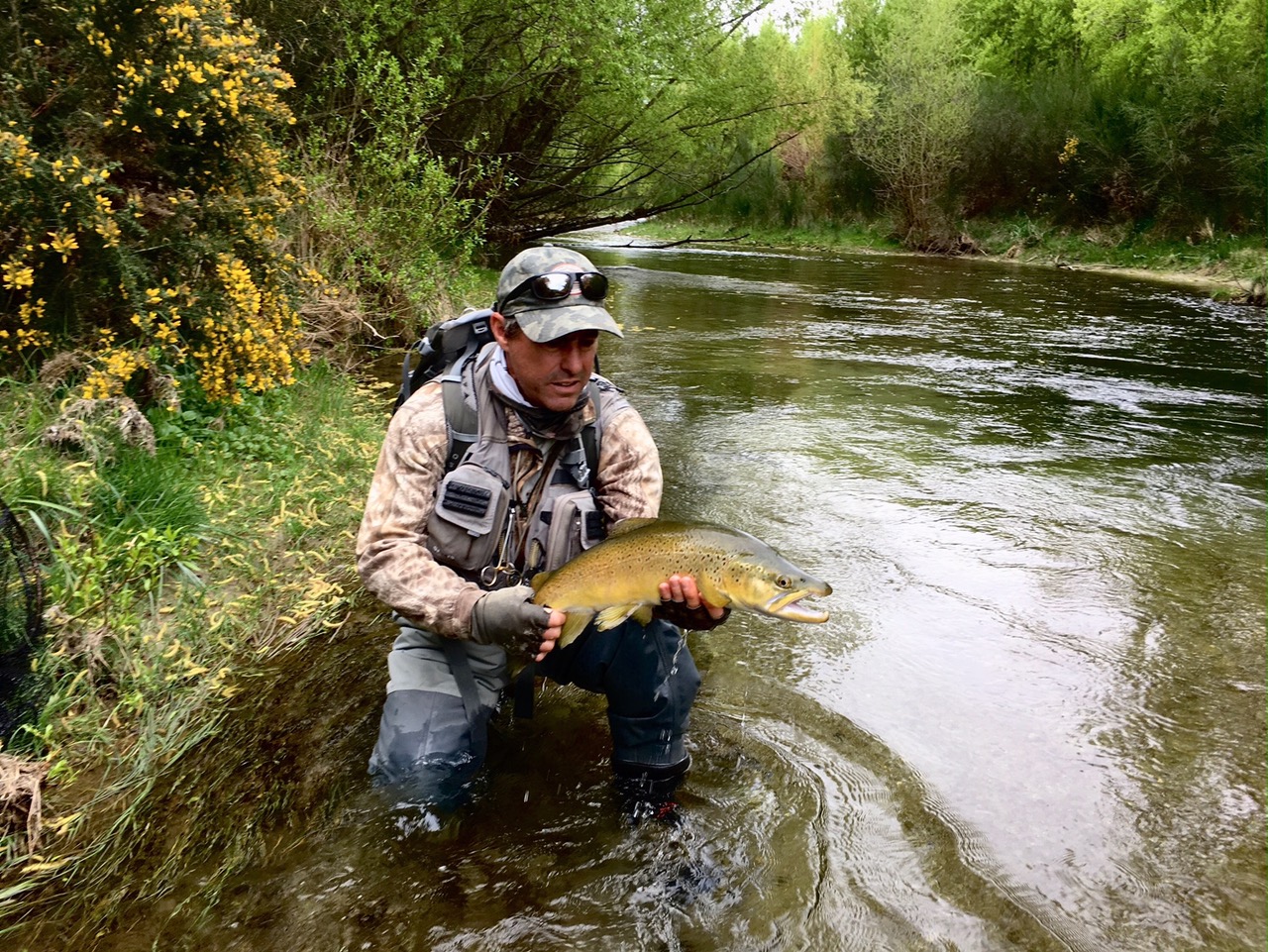 There are some nice fish around when the river levels permit. Here's a nice brown we picked up in a small local stream…